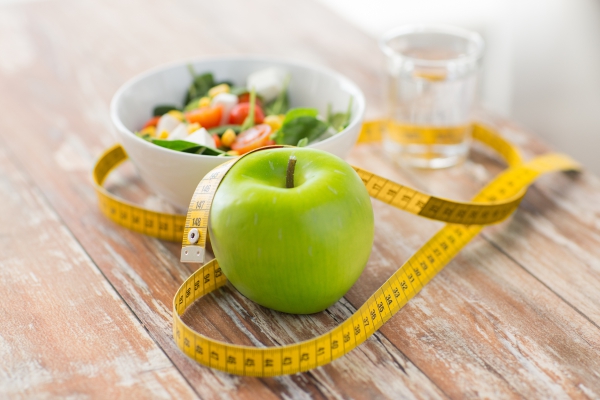 YOU ARE WHAT YOU EAT
The dictionary literally defines obesity as, 'the state of being grossly fat or overweight.' In terms of Body Mass Index, a BMI between 25 and 29.9 or more indicates that a person is carrying excess weight. Continuous and careless intake of fried or unhealthy food, irregular sleep pattern, irregular eating schedules, etc. lead to the blocking of various body channels and fat deposition. Obesity can cause a number of metabolic disturbances that include hypertension, diabetes, irregular digestion, etc. It also affects mental health since people face body image issues and lack confidence at social events.
In a society that has constantly inundated us with the next best diet, it can be difficult to stay focused and know what's actually beneficial and effective for healthy weight loss. We try various treatments for obesity and the common ones include crash diets and gymming. However, what we forget is how effective an ayurvedic treatment can be for losing weight. There are a number of ayurvedic remedies for weight loss.
Medicinal Herbs Or Plants
Although there are no magic pills as a part of ayurvedic treatment that can melt the fat away, there are some herbs that might help you in the process.
Dandelion- Dandelion is a mild diuretic, laxative, and digestive aid that enhances fat metabolism.
Cayenne Pepper- It works both as a medicinal herb and a spice that stimulates metabolism and serves as one of the best ayurvedic remedies for weight loss.
Triphala and Brahmi also help in weight reduction. Easily obtainable fresh curry leaves, turmeric, mint and spices like ginger, cinnamon, black pepper are found to be very beneficial.
Experience All Six Tastes
Sweet, sour, salty, pungent, bitter, and astringent are the six tastes that Ayurveda recognizes. Incorporating a balance of all these tastes in our daily diet works wonders. Sweet, sour and salty tastes are anabolic, or building, in nature and pungent, bitter, and astringent tastes, which are catabolic, or burning in nature.
Ayurvedic Massages
Deep, dry massages with herbal powders and pastes (Udwarthanam), massages with specific oils (Abhyanga) with a proper technique and herbal steam are great ayurvedic remedies for weight loss.
Proper Food And Water Intake
A glass of lukewarm water with lime juice and honey helps catalyze metabolism and purifies blood. Eat smaller meals and eat after every three hours.
At Nimba Nature Cure Village one undergoes a complete body and lifestyle analysis and then follows a meticulously planned diet tailor-made for every visitor. Ayurvedic treatment is the safest way to train your body and mind for weight loss. Ayurvedic treatments at Nimba will help you to flush out the toxins, expand self-awareness. The Ayurvedic treatments offered are seen to bring effective results and the best part about them is that once weight-loss is achieved through natural methods, it doesn't witness a sudden increase. Nimba is known to offer one of the best ayurvedic treatments in India.
Try effective ayurvedic remedies for weight loss at Nimba Nature Cure Village & for more information contact us at info@nimba.in or call us at +91 81550 12274.