Vacation VS Healthcation Close To Jodhpur
You've probably heard of Morocco's Blue Pearl Chefchaouen, but have you heard of India's Blue City of Jodhpur?
The spectacular 'Blue City,' which has hundreds of blue-painted houses dispersed across the city, and is the town's main selling point as well as a tourist attraction. After all, who doesn't adore the idea of blue-sea-like antique mansions in the desert?
Jodhpur is a major tourist destination with numerous stunning palaces, forts, and temples, as well as a stark, scenic desert landscape. But have you ever considered taking a healthcation near Jodhpur?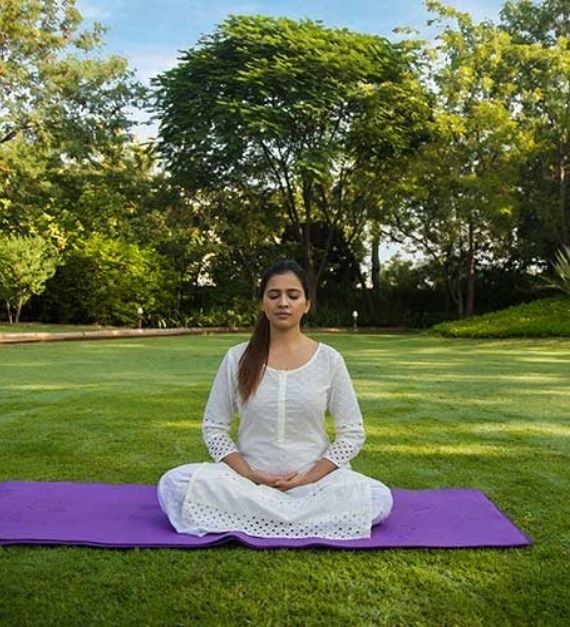 Vacation vs Healthcation! Are they both the same thing?
Traditionally, a vacation was defined as a getaway from one's hectic life that rejuvenated the mind. Healthcation is a new concept where one can rejuvenate their body for a healthy life while one can also enjoy their holiday in the lap of nature.
Busy bees who don't have a lot of free time to care for their health, this idea of healthcation is the perfect decision to make on their breaks. There are several resorts and places to assist you get away from your hectic life and refresh your body. Do you agree? But what about rejuvenating your mind and relaxing your body in order to live a long and healthy life? Mindfulness activities at Nimba Nature Cure Village helps to revitalise your mind.
There are yoga and ayurvedic therapy centres where you can choose rejuvenation packages to temporarily boost your health. A healthcation is a modern phenomenon for folks who wish to take a break in a healthy manner. More significantly, many recommendations for living a healthy life are provided, allowing individuals to stay younger and healthier for a longer amount of time at Nimba retreat centre.

Why choose us?
The fundamentals of yoga and meditation treatments are taught at Nimba Nature Cure Village. Yoga has been used as a remedy to a variety of issues for many years. And taking a healthcation at Nimba Nature Cure Village is the first step toward living a healthy lifestyle.
Nimba retreat centre offers a wide range of holistic programmes, including naturopathy delights, authentic ayurveda, yoga and meditation, effective physiotherapy, holistic healing, and so on. We have a variety of centres for various therapies where one can rebuild a connection with nature. This property is concealed in the heart of nature and offers enough rooms to keep you comfortable. Nimba Nature Cure Village is a well-known retreat centre for a good healthcation near Jodhpur.

How to get there?

By Road
Gujarat has one of India's most developed road networks. Ahmedabad is well connected by road to all major cities and towns. It will take 6hr and 33 mins to travel 370 km via. NH 27 and the Beawar-Pindwara Road.

By Train
The major railway station is in the Kalupur area. This station is part of the well-known national railway circuit and is linked to all major cities in India. The usual travel time from Jodhpur to Mahesana is 7-8 hours.

By Air

Ahmedabad's Sardar Vallabhbhai Patel airport connects all important cities in India. On average, the flight from Civil Airport Jodhpur to Sardar Vallabhbhai Patel Airport Ahmedabad takes 1hr and 10 mins.