The endocrine system is responsible for secreting
hormones regulating our entire body.
These hormones, in turn, control several functions of the body and maintain harmony amongst the organs. A disturbance in the regular functioning of the endocrine system could lead to a wide range of disorders such as diabetes, obesity, malfunctions of the thyroid gland, adrenal diseases, etc. Nimba's Naturopathic regimen not only focuses on curing the ailments but also strives for a holistic betterment of the entire body. With therapies like acupuncture, diet, hydrotherapy, yoga, exercises, and herbal massages, Nimba has a range of holistic health care that can heal multiple ranges of hormonal disorders. Nimba also holds expertise in weight management therapies.
PCOD/PCOS
Hyperthyroidism
Diabetes Mellitus
Osteoporosis
PCOD/PCOS
Nearly 5 to 10% of women from the age group 12 to 45 years suffer from Polycystic Ovarian Disease (PCOD) or Polycystic Ovary Syndrome (PCOS). PCOD/PCOS is an ailment where the hormones of women are imbalanced, resulting in irregular menstrual cycle and difficulty in conceiving. Moreover, PCOD/PCOS leads to acne and hirsutism. If not treated timely, it can cause insulin-resistant diabetes, obesity and high cholesterol leading to heart disease. Find a holistic solution to PCOD/PCOS with Ayurvedic treatment at Nimba where you can find a combination of herbs, therapies, and lifestyle changes as suggested by Ayurvedic experts so you can embark on the journey of healing.
Hyperthyroidism
A condition where the thyroid glands produce an excessive secretion of thyroid hormone. It stimulates metabolism resulting in weight loss and irregular heartbeat.
Diabetes Mellitus
A disorder where blood sugar levels are high. The body does not produce enough insulin to control the blood sugar causing rapid thirst and urination.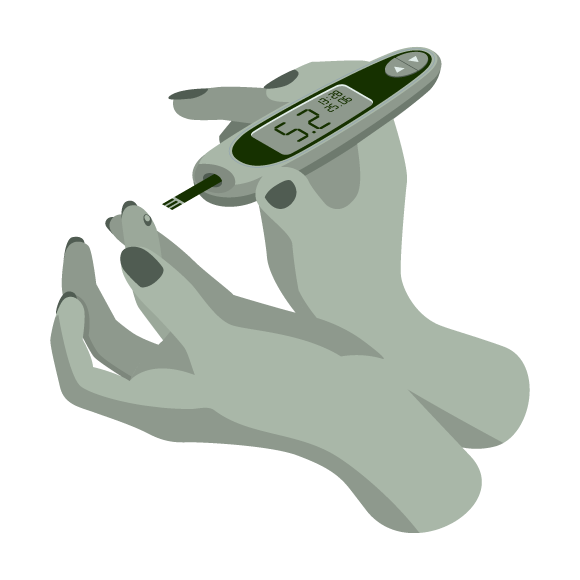 Osteoporosis
When bones become weak and brittle, Osteoporosis is what one sets in. It often occurs in pregnant women and elderly people. A huge calcium loss resulting in painful joints, swelling, pain and in ability to perform daily activities are the major symptoms of this disease.