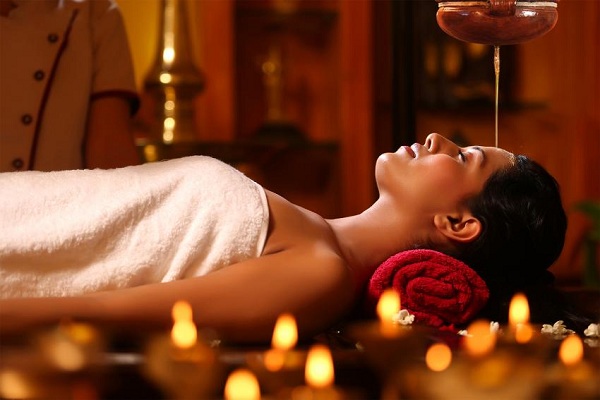 What Is Panchakarma Treatment And How Is It Helpful?
Panchakarma treatment is a naturopathic treatment and the perfect way to eliminate any toxins in the body and rebalance the doshas. Panchakarma treatment has majorly 3 phases that helps rejuvenate the body and mind. A wellness centre or a naturopathy centre is the perfect place to go through a Panchakarma treatment. The treatment uses natural ingredients in different forms such as oils and pastes. The three phases are:
1. Poorva Karma: The body is prepared to dislodge the toxins
2. Panchakarma: 5 cleansing treatment methods are used for detoxification
3. Pashchaath Karma: Reestablishes the digestive fire with the help of  specially tailored diet
Now, let us look at some of the benefits of Panchakarma treatment:
Eliminates toxins from the body:
If you visit a naturopathy centre, they will use panchakarma treatment to help you experience optimal health. It is more of a cleansing process that releases toxins and helps the body heal naturally.
Helps restore AGNI (the metabolic fire)
A wellness centre helps increase the ojas of a person which is created by healthy tissues in the body. Panchakarma improves the agni by improving the digestion of a person.
With the goodness of nature, Panchakarma is known for improving the relaxation and tolerance of a person, which thereby reduces stress and anxiety. Panchakarma, being a naturopathic treatment, brings you close to nature and hence adds to your happiness.
Improves the immunity level:
Panchakarma demands for a strict lifestyle and diet. Hence, naturopathy centres stress on the same, and improves the immune system of a person. An improved immune system helps fight diseases and protects from illnesses.
Improves inner peace and gives a sense of clarity
Panchakarma promotes mental peace. It helps get rid of long held misery, managing  repressed outrage, guilt, and other similar problems which affect our mental health.
Panchakarma is known as one of the best naturopathy treatments which helps rejuvenate the body, mind and soul. If you feel you need to rejuvenate yourself, visit a wellness centre or naturopathy centre and heal yourself.
Naturopathy gives us an opportunity to reconnect with our roots and receive what nature has to offer us. Nimba Wellness Centre is a wellness retreat in India, and one of the largest and well-known naturopathy centres in Ahmedabad which focuses on reviving the crucial equilibrium of the 5 basic elements of life- earth, water, air, fire, and ether.