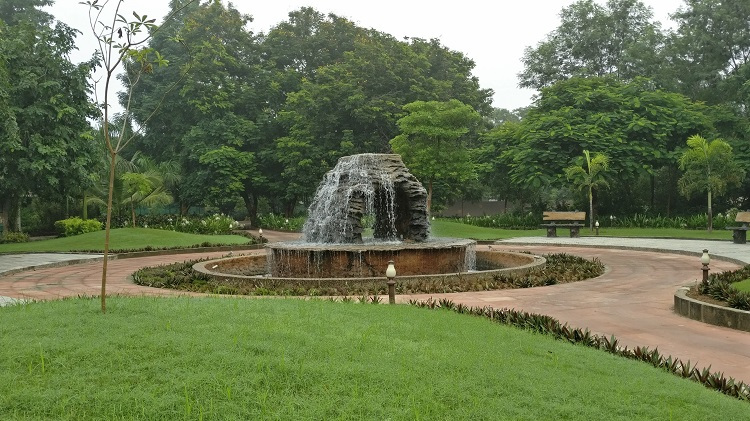 Journey of Wellness Bloggers at Nimba – Part II
Nature can give you solutions to all the problems of your life. The only thing which needs to be done is use it effectively and it can help you live a happy life. The closer we are to nature, the closer we are to ourselves. With this thought, Ayurved Sutra managed to invite 14 bloggers who enriched our experience by being present at the Wellness Bloggers Meet at Nimba Nature Cure Village, the best Naturopathy Centre in India on 30th-31st August. In Part I, we shared the refreshing experiences of few bloggers' visit to Nimba Nature Cure Village. In this part, we are sharing few more!
Family Travel and Lifestyle Blogger, Nidhi Joshi
She shares her unforgettable journey in her blog
Nidhi Joshi accounts her "rejuvenating" story at Nimba. Her abundant love for nature propelled her to visit Nimba organized by Ayurved Sutra. She explains, "To get the firsthand feel of how just being back to basics could help me with lifestyle disorders that I am myself suffering from. I thought Nimba is the best place to be." Nidhi talks about her amazing experience at Nimba as she mentions about accommodation and food and different therapies like Potli Massage, Jacuzzi, Reflexology and Raga Therapy. She was very satisfied with all the services which Nimba had to provide and wished to come again to have a peaceful experience.
Renowned Blogger, Pradeep Chamaria
Pradeep shares her experience in his WordPress blog, Extratraveller
Pradeep Chamaria has mentioned Nimba in his previous blog too and was totally astonished by the service he got in the previous visits. This time too at the 'Wellness Bloggers Meet' he shares his memorable experience in his blog. He underwent a lot of therapies, "I met Dr. Joy for consultation and after thoroughly examining me he prescribed therapies. I was prescribed Raaga Therapy, Detox Therapy, Mud Pack Therapy, complete Body Massage, Janu Vasti (knee treatment) and a Hydro Treatment for my spinal problem." On the completion of all therapies, he shared the effect that these therapies had on him, "It was a fantabulous experience. My body felt like as if it was still young. Once in the Nimba campus, I once again faced the scorching sun. But after this amazing treatment, the even sun was not that troublesome to my rejuvenated body and soul."
Renowned Travel Blogger, Stuti Shrimali
Stuti had a pleasant experience at Nimba and she shares it in her blog
Highlighting the importance of fitness in today's fast paced life, Stuti mentions how Nimba can help one remain fit and lead a healthy life. She gives an account of her two days stay at the centre describing all the activities she indulged in. The therapies overwhelmed her. She also loved the non-spicy food that was served. The routine life that she followed for two days gave peace to her which is normally missing.
Renowned Versatile Blogger, Rosme Chaube
Rosme shares her great experience at Nimba in her blog
Talking about her amazing experience, Rosme shares, "What I saw left me awestruck. Being a practitioner myself, I know how difficult it is to manage these treatments and techniques in regular clinics in the city but at Nimba, it was a rejuvenating affair." She was recommended two therapies, Shirodhara and Abhyanga. After Shirodhara treatment was over she stated, "It helped me relax so completely and the effect lasts for a long time. I slept peacefully that night after quite some time."