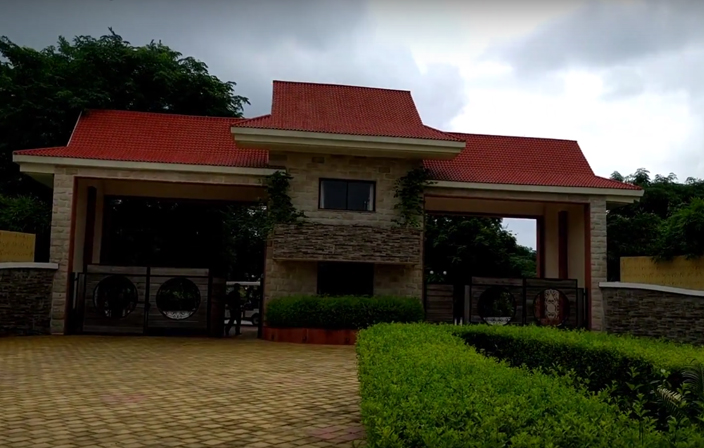 Journey of Wellness Bloggers at Nimba – Part I
Nature has the key to all locks. If utilized fully, it can provide solutions to all problems of life, both mental and physical. The closer we are to nature, the closer we are to ourselves. With this thought, Ayurved Sutra managed to invite 14 bloggers who enriched our experience by being present at the Wellness Bloggers Meet at NIMBA Nature Cure Village in Gujarat on 30 th -31 st August.
Travel Blogger, Pradeep Chamaria.
He shares his experience of Naturopathy at the Nimba Nature Cure Village in his blog, Exatraveller.
He had a really peaceful and enriching time at the center, he shares, "Tucked away from the hustle and bustle of Ahmedabad, the place is soul soothing and peaceful. People from all walks of life come here; high profile people and celebrities visit for rejuvenation and health-related treatment in a natural way. If anyone needs advice for medical problems, then there is a specialist Ayurvedic doctor and a team of 40 therapists. Depending on the nature of the problem, you could be suggested different kinds of treatments and massages." In his two day stay at the center, Pradeep had a great time in connecting with himself while being closest to nature away from the rush of the city.
Renowned Blogger, Stuti Shrimali.
She shares her experience of attending the 2-days of Detox and Rejuvenation program, here.
On her vlog, she shares her daily activities during the two days program. "Shatkriya & Yoga at 5.30 in the morning"
Post yoga, Stuti was struck by hunger and had a natural, healthy breakfast of baked Poha and Herbal tea. Breakfast was followed by a walk in the lush green garden of Nimba Nature Cure Village. After that she savored on some tasty "Satvik" lunch. The therapy center then called for some pampering which she thoroughly enjoyed, thanks to the friendly staff of Nimba Nature Cure Village.
On the second day, she visited the organic farms and was astonished when she heard that food for the staff and guests is taken cared by these farms. Post tasty lunch and breakfast, Stuti had a great time at the pool side doing Aquatic Yoga. Then it was time to reach the final destination, the Meditation Centre. She had a great time detoxifying and rejuvenating her body in the 2-day program.
A Very Well Established Blogger, Judi Morris.
She shares his experience and gives a guide to Aquatic Yoga in his blog, Theotherbraininc.
She had a memorable experience, "Nimba is a holistic resort which has naturopathy as the core principle. I bet anyone trying Aqua Yoga would fall in love with the effortless form of having a fit body. Perhaps after a session or two one might just end up love struck as I am eagerly waiting to float around the next free moment in the day and make it a part of everyday routine."