Heal Your Lifestyle Disease With Naturopathy Near Bhopal
The iconic city of naturopathy center Bhopal is recognised across the country as the "city of the lake," and it has two cities within a single city. The old historic section of the city is notably lit up with several mosques that can be spotted on the little lanes crowded with locals chirping and hustling their day away. The city's opposite side is largely recognised for holding two of the most iconic lakes that were discovered years ago. This side, in contrast to the older side, is all about modernity. It features some of the most popular retail areas, hotels, and restaurants, all with a stunning view of the Arera and Shamla Hills, which overlook the lakes and the old city.
Naturopathy center in Bhopal's lifestyle is a combination of a diverse cultural and traditional heritage preserved by the city from historical influences as well as modern and western cultural influences.
A car is more than just a mechanism that turns the wheels; it also has to be in good working condition, just like our bodies do. With fast food and a hectic lifestyle, we generally end up living for a relatively short period of time. Most people's health and vitality are determined by their physical fitness; but, mental well-being is as important as one cannot fully enjoy life if they are physically healthy but unhappy on other levels.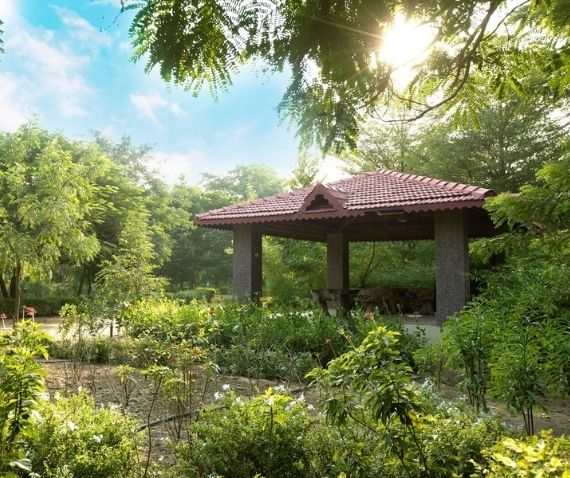 Nature As the Healer
One of the core concepts of Naturopathy is the use of nature to treat issues created by modern living. Naturopathy is a drug-free and non-invasive healing technique that depends on a series of natural therapies to assist the body in healing itself. These remedies, when combined with a variety of lifestyle changes and medicines, help the body return to a state of harmony, allowing it to heal.
Naturopathy focuses on healing from within and fixing the underlying cause of a health problem.
It is one therapy method that assures that the body does not just temporarily heal from a problem. The underlying cause of the condition is identified and then eradicated. Have you ever considered going on a retreat vacation to treat your lifestyle disorders? If it hasn't happened yet, it's time to start thinking about it now!

Nimba Nature Cure Village – Your One-Stop Naturopathy Destination
As great as Naturopathy is, receiving true Naturopathic treatment in today's age of replication is tough.
We at Nimba are honored to provide our visitors the best therapy available in the field of Naturopathy. Our Health Village, located around 70 kilometres from Ahmedabad, is nestled in the lap of nature and provides the ideal escape from the hassles of daily life. It is surrounded by therapeutic herbs and plants and serves as a haven of peace and tranquillity. naturopathy center in bhopal
Our extensive team of world-class naturopathic specialists understands your personal needs and creates a customised treatment plan for you. Vibro massage, Cupping treatment, Manipulative therapy, Colon Hydrotherapy, Raga therapy, Aquatic Yoga, Hot Stone Massage, Wax therapy, and other therapies are utilised to treat our guests.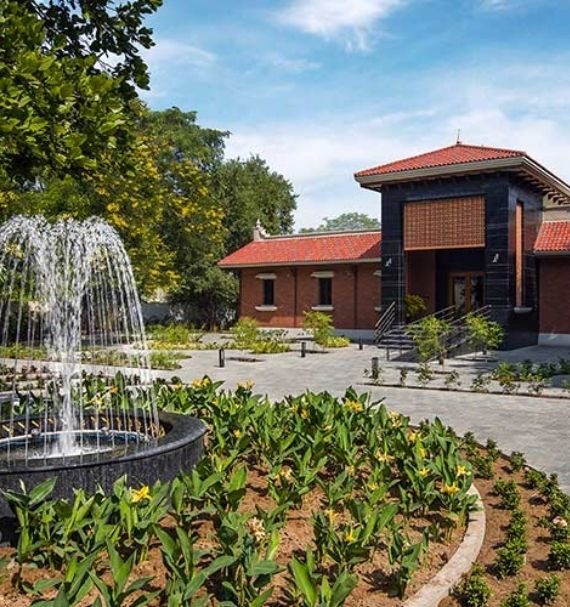 How to get there?

By Road
State and private buses are an excellent way to travel between smaller cities within the state. It takes an average of 12 hours to travel 654 kilometres via NH47 to our retreat from naturopathy center in  Bhopal National Highway.

By Train

Major Indian cities are also linked by the Ahmedabad railway station, which is part of the Western Railways network. On average, direct trains from Bhopal to Mehsana railway station take 17 hours. There are two trains that travel between Mehsana and Bhopal. The 19413 – Sare Jahan Se Achchha Express and 19606 – Sare Jahan Se Accha Express are two popular trains that travel from Mehsana to Bhopal.

By Flight

Ahmedabad's Sardar Vallabhbhai Patel airport connects all important cities in India. The flight from Raja Bhoj Airport (Bhopal) to Sardar Vallabhbhai Patel Airport (Ahmedabad) takes around 1 hour and 30 minutes.