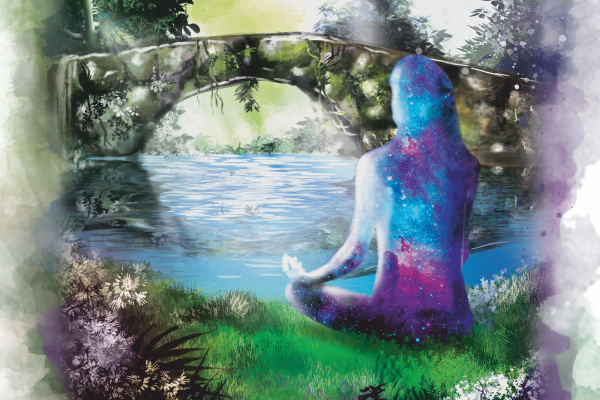 Heal It From Within!
Nature has solutions to all your diseases and problems. The feeling of calmness and relaxation comes when we are deep in a forest or immersed in the natural world completely separated from society. It provides a sense of tranquillity.
The Healing Power of Nature
When you are one with nature, the only sounds you hear are of your own breath, footsteps, wind, rustling trees and the movements by the creatures. But sadly, all these are just left out for our imagination and we rarely get to experience the feel of nature. Nature has many powers but one of it is the power of healing us, from in and out.  It has given us gifts like Naturopathy and Ayurveda. There are many different types of  Ayurveda and Naturopathy therapies available in various naturopathy centres worldwide.
Ayurveda Treatments
Ayurveda is a 5,000-year-old system of natural healing, that has its origins in the Vedic culture of India. It is more than a mere system of treating illness. It offers the body, the wisdom designed to help it stay vital while exploring the inner peace. Ayurveda treatments heal with the help of daily and seasonal routines and proper diet.
There are many therapies under the umbrella of Ayurveda like Shirodhara Treatment, Basti, Patra Pidan Sweden, Potli Massage, etc. Shirodhara treatment is one of the types of Ayurveda therapy which involves gentle pouring of ayurvedic liquid over the forehead. It has the power to de-stress you and make you feel calm and relaxed. Shirodhara is also one of the steps in Panchakarma therapy.
Naturopathy Treatments
Naturopathy is harmless healing through the powers of nature. Natural healing has its roots in the fact that our body possesses the innate power to heal itself.  At Nimba, we offer many naturopathy treatments like Colon Hydrotherapy, Vibro Massage, Ion Detox & Mud Pack which heals you naturally and effectively.
Colon hydrotherapy is used to remove harmful parasites from the body with the help of nature. It is used for improving the digestive system and to balance the pH level of the body. Colon Hydrotherapy also creates a positive impact on the immune system of the human body.
Getting healed naturally is better than taking medicines, as the solution given by nature lasts forever.  Nature will not have any side effects or reactions on your body. Nimba Nature Cure is the place to rejuvenate your body while learning healthy practices of nature. Come to Nimba and get a new experience. For more information contact us at info@nimba.in or call us at +91 81550 12274.