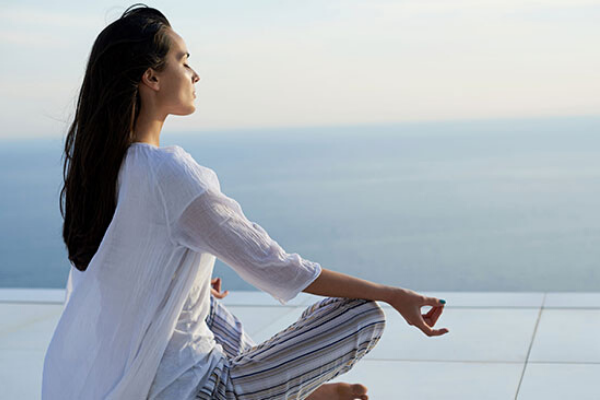 Emotional Detoxification Can Help You Ease Off The Mental Tension!
We try to manage a lot of things all at once. Multi-tasking is not a skill anymore, it has become a necessity in our busy lives. But often we are not able to handle so many things. That is what fills us with negativity and hopelessness. The negativity inside us reflects the emotional baggage that we are carrying. All of these factors affect our mental and physical health. But we barely get time to address such issues, with our busy lifestyles. However, choosing not to take care of it, can further push us towards ill health. It can significantly affect our work as well and make you feel depressed.
First, let's understand depression before trying to deal with it. There is a difference between depression and feeling depressed. Several things can make you feel depressed, not getting the outcome that you desired or wished for after struggling too hard for it, things not getting into the place according to your plan; or losing something or someone. But as time goes by and things change, these feelings vanish.
Depression is a problem that needs to be addressed and diagnosed. It may have different symptoms such as: feeling guilty and worthless, feeling lonely, having an irregular sleep cycle, feeling restless and tired, losing concentration or losing interest in things. Depression can be caused by complex interactions between genes and the environment. Depression is not a weakness or a personality trait. So this might be a call to take a break from that busy lifestyle for a while if you are going through such things in your life. It might be time to get away from the rush and see what nature has to offer you.
Nature can help you remove that stress and cool things down. It offers a plethora of things to release the tension and soothe your mind. Nimba Nature Cure brings you close to nature and gives you the 'Emotional Detoxification' you need. Nimba offers you a holistic approach through multifarious therapies and treatments. A walk in nature can ease your way through negative emotions. Nimba provides a peaceful environment for Yoga and meditation where you can spend time with nature and yourself. Its Meditation Cave can help you clear your mind.
The stress from work can be a drab. Multitasking your way out may not help you. Nimba offers a 'stress management' regime in its wellness program.