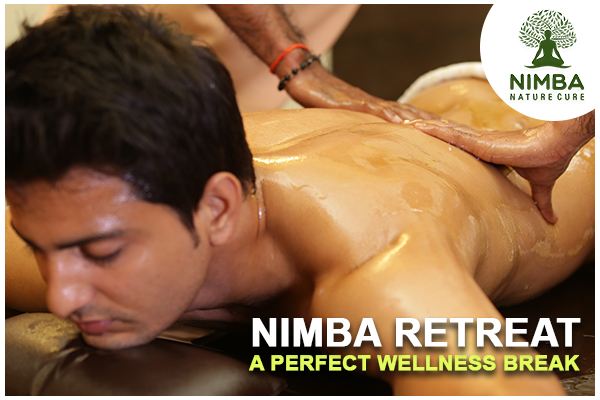 Health is wealth: Try out the Corporate Wellness Programs by Nimba Wellness
A Corporate Wellness Program is the best way to motivate the employees and improve their productivity. Nimba Nature Cure offers you the best Corporate Wellness Program packages, as per your organization's culture and the number of employees. At Nimba, your employees can experience the serenity of lush green organic farms and fresh air, along with the ancient wisdom of Ayurveda and Yoga.
A healthy and happy employee can contribute more to the organization's progress.
The unique health and wellness program by Nimba Nature Cure will empower the employees with…
– Reduced stress and confusion
– Reduced spending on healthcare
– Better immunity, fewer leaves
– Positivity in the atmosphere
– Increased productivity
– Positive attitude and performance
– Better recovery from diseases
– Positive job satisfaction
– Long-term staff retention
A Corporate Wellness Program consists of a combination of multiple therapies which are prescribed by the expert, after thoroughly studying the employee's health profile. The program may include diet therapy, ayurvedic remedies, yoga & meditation, physiotherapy, and other special therapies, as per the requirement.
What is more important?
When employees spend quality time away from the work, building their own health and fitness, it leaves a very positive impact on their attitude. This fresh look-out to the job and the world surely work wonders for the employee as well as the organization.
Nimba Nature Cure Village is one of the most admired wellness retreat revered by celebrities and other guests from across the globe. Check out the corporate wellness program by Nimba Nature Cure, and make wellness the signature element in your work culture.
Call Nimba today!