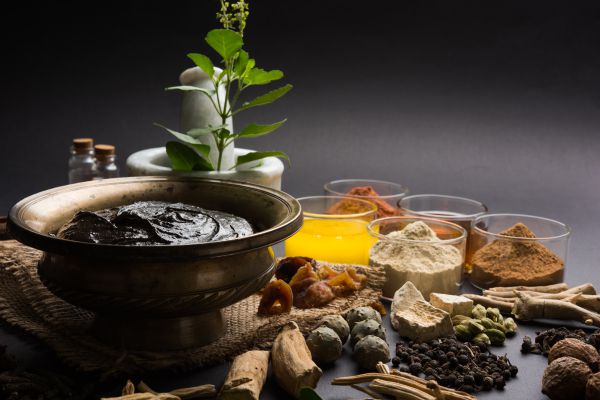 The Ultimate Guide For Winter Wellness With Ayurveda
The lethargic season is here! With the winter season near, pull up your socks and get ready to protect and heal your body. This year help yourself with ayurvedic therapies, and make peace with wintertime. It is important to live in harmony with these natural cycles and adjust with the changing environments. Like any other season, the winter season too demands a certain diet, self-care practices and some exercises. This is a good time to visit a naturopathy centre to heal and pamper your body and soul. Let us now look at some winter wellness techniques and talk about Colon therapy and Panchakarma treatment.
Winter wellness calls for a winter diet:
During the winter season our body requires more well cooked food and slightly oily and spiced up food to stay warm and healthy.  A nutritive diet filled with root vegetables like spinach, carrots, onions, are generally preferred, along with hot spices such as black pepper, garlic, ginger and others. It is the best time to involve yourself in ayurvedic treatments, as they have a heavy focus on a healthy diet.
Massage your body
Ayurvedic treatments and ayurvedic therapies involve the usage of ayurvedic oils on a daily basis to heal the system. Ayurvedic oil massage nourishes the body, relieves fatigue, helps in getting a peaceful sleep, provides stamina to the body, promotes longevity and helps in the overall well-being of a person.
Holistic beauty 
An itchy, irritated and red skin is common in the winter season and hence it is important to retain your skin's natural moisture. Ayurvedic therapies are no less than a treasure to provide your skin with the nutrition it requires. Being a part of winter wellness, ayurvedic beauty packs for your skin, hair and lips are produced by combining different herbs. These herbs help replenish your skin and bring back the lost moisture.
What is Panchakarma?
Discover and awaken your healing energies and senses with Ayurveda Panchakarma. This is a 5 step procedure for a body-mind rejuvenation experience. Panchakarma compromises of herbal oil massages, steam baths, cleansing enemas, healing diets, and other similar practices.
What is Colon therapy?
Colon therapy is a procedure which uses enema with either oil or herbal decoction to expel the waste material from the large intestine. This is an ayurvedic treatment which lubricates and nourishes the large intestine and cleans the colon and helps in reviving its functioning. 
Nimba Nature Cure is a Naturopathy centre situated in the outskirts of Ahmedabad and caters to the physical, psychological and spiritual health of a person. Hurry and grab your winter wellness bundle and benefit from the mesmerizing healing power of nature.