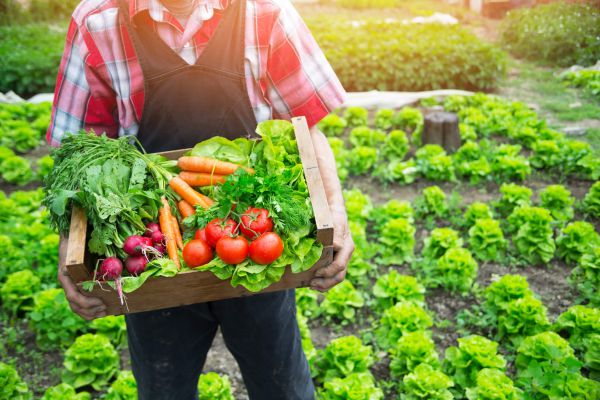 Organic Food Is The Best Naturopathy Medicine
We are all known to the idea of organic food products, and the fact that it is considered as a healthy diet. Organic food has been gaining popularity among the general public these days, for the primary reason that it promotes a more healthy diet, and hence a healthy lifestyle.
One of the ways to include organic meals in your lifestyle is through enrolling yourself in a naturopathy centre. A naturopathy diet is inclusive of a lot of antioxidant contents that prevent heart diseases, premature aging, cancer, vision problems and similar health related issues. Moreover, naturopathy is often used for weight loss. Let us dig deeper into some of the benefits of organic food and how can naturopathy be a medium to reach the goal of a healthy diet consumption:
What does a naturopathy diet consist of?
The fundamental principle of a naturopathy diet is that nature is used as the primary element of healing. Hence, at a naturopathy center, the person will receive organic food, which is unprocessed and thus delivers a superior nutritional value.
A naturopathy centre does not compromise on freshness and quality
One of the key benefits of having an organic produce is that the original vitamins, minerals and flavors are protected. It is the best way to heal from the power of nature, and increase our overall wellness and vitality.
Naturopathy for weight loss
With the increasingly demanding lifestyle, we tend to consume unhealthy and ready to eat or frozen food. Naturopathy has the ability to search for the root causes of increasing weight. Hence, while going through naturopathy, the patient is asked to make dietary changes and include organic products in meals. Moreover, the essence of naturopathy is that it diagnoses any emotional or mental issues one suffers from.
With our busy lives we have started consuming unhealthy food and have been harming our bodies. Naturopathy gives us an opportunity to reconnect with our roots and receive what nature has to offer us. Nimba Wellness Centre is a wellness retreat in India, and one of the largest and well-known naturopathy centres in Ahmedabad which focuses on reviving the crucial equilibrium of the 5 basic elements of life- earth, water, air, fire, and ether. Renowned for its excellent focus on healthy diets, it has a heavy focus on the use of organic products. In order to maintain the originality of fruits and vegetables they use, they have an organic farm, where visitors are allowed to participate in the process of farming.