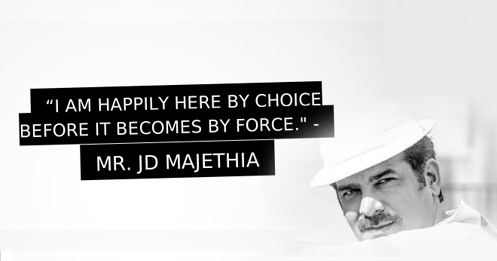 JD Majethia's Magical Experience at Nimba
Recently Mr. JD Majethia, the renowned Indian Actor best remembered for his role of Himanshu Sheth in the TV series "Khichdi", chose Nimba Nature Cure as his holiday destination to relax and rejuvenate with his family.
He shared that Nimba's doctors, excellent therapies, massages, superlative yoga instructors; healthy food menu, efficient staff and heart winning services made it one of the finest birthday celebrations for him.
At the end of his trip he was very delighted to rate Nimba Nature Cure in top 10 good experiences of his lifetime. He highly recommends a visit to Nimba Nature Cure to everyone, who cares for the health and wellness of their family and friends.
He recounts his magical experience below: