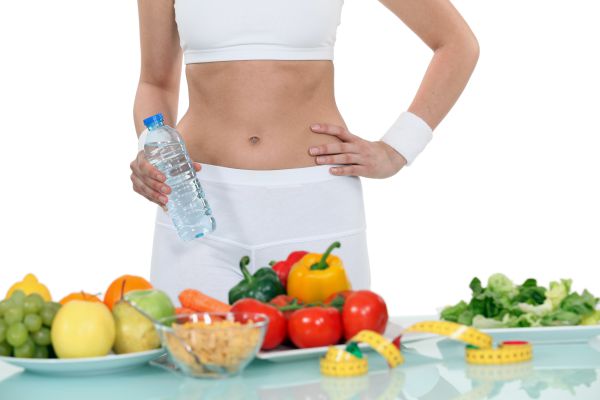 Everlasting Natural Wellness is what your body requires during these changing weather conditions.
Summer is approaching and a significant change in weather can be witnessed. Afternoons are getting warmer and the nights are still chill. The sudden change in weather conditions really confuse you about a several things. Things like what to wear; what to eat and how to take good care of your skin because it still tends to get dry. This weather confuses your body too. Yes! It's not a myth. Weather changes do affect your body because sometimes, our bodies have a difficult time adjusting according to the weather. The frequent fluctuations in the temperature can challenge our immune system.
Most commonly, the above causes headaches, muscle and joint pains, cold and flu. There could be more causes of the changing weather conditions. They may lead to allergies, chronic diseases, throat infections, etc. This can also hassle your musculoskeletal system. The human body is prone to adaptation. This may be a call to 'adapt and overcome'.
The primary step in overcoming health issues is taking precautions. Precautions that mainly include consuming healthy and detoxifying food, staying hydrated and exercising. Preliminarily, start including lemon (helps body to overcome external environmental aggressors), garlic (boots your immune system), beets and green tea in your diet more often. Whole grains like oats and rice can help in recovering from chronic diseases.Organic fruits and vegetables would be the best for you and your family. Make sure that you always stay hydrated throughout the day. A little more water doesn't hurt your body.
Also, exercise is a must thing to do. But you have to be very steady with them. It is advisable to begin with walking and then gradually running, stretching and cycling through the weeks. Stretching gives more motion to your body and relieves stiff muscles. The spring time would be considered to be the best time for practising water exercises. Pilates and water aerobics are the next steps in healing from the muscle and joint pain. You'll always need to keep your body flowing in order to stay healthy. Yoga helps you achieve that flexibility and balance.At times, it needs to be practised under expert supervision. Meditation is another step towards overcoming health issues. And what better place to practice yoga and meditation than in the proximity of nature. A place to rejuvenate yourself and help your mind and body attain calmness and serenity.
Nimba Nature Cure is a unique Naturopathy and Wellness Centre that practises the art and science of natural healing. Nimba applies best wellness and Naturopathy solutions in the purest and most feasible form. In order to detoxify your body, they provide healthy and organic meal in their regimen. Nimba is a unique meditation and yoga retreat in India, offering the best yoga therapy programs.