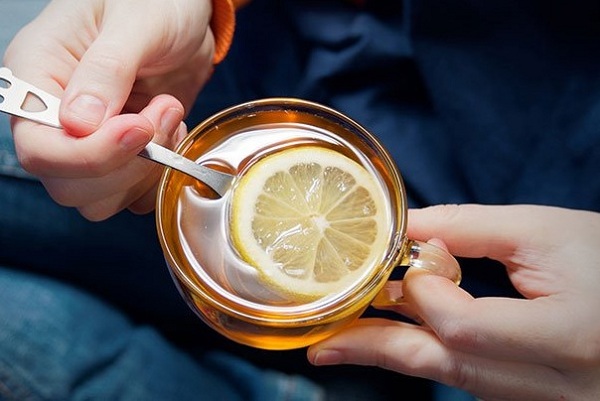 5 Best Winter Wellness Tips You Need To Know Right Now
Brace yourself, winter is here! We suppose you are snuggled under your quilt with a mug of hot chocolate and refuse to get out of your bed. This is the season where we tend to find comfort through external sources such as heavy blankets, comforters, bunch of warm clothes and addictive drinks like hot coffee or excessive tea. It's time to bring a change in our winter wellness by bidding adieu to winter blues, and welcoming winters with our inner warmth.
As winter arrives, we start feeling gloomy; there's a lack of motivation to work or step outside the house, we feel moody and are irritated easily, and overall feel a little unsettled. These are some of the symptoms of winter blues, which affects our day to day lives negatively. The best way to address such problems is by improving our immune system through natural ways. Nature is an integral part of us, yet we tend to stay distant from it. Our overall wellness depends on our proximity to nature. Let us look at some of the best natural winter wellness approaches that should be followed on a regular basis during this season:
1. Start With Winter Detox:
The first step towards winter wellness is winter detox. Detoxing the body during the winter season means getting rid of the toxins and rejuvenating the body. The best way to start you winter detox is via healthy juices stuffed with ingredients like lemon, ginger, pepper, green leafy vegetables, fruits and dairy products.
2. It's Time For Hot Soups:
Consume hot soups made with ingredients such as pepper, cinnamon, cloves, cumin, ginger, chilli, garlic, and other hot spices. The antioxidants present in these spices keeps cold, flu and other winter related problems at bay.
3. Yoga And Exercises:
One of the best ways to strengthen your winter detox process is through regular exercising and yoga. Pranayama is one of the best yoga practices during winters, as it allows a free flow of energy and breath. Similarly, exercising everyday wards off winter blues, and nourishes our tissues. Another good way to say goodbye to winter depression by playing sports and working out regularly.
4. Focus On What You Consume:
It's vital to consume dry fruits as they are known for keeping the body warm. Also, consuming jaggery helps cure cough, cold, asthma, indigestion, fatigue and can manage migraine. With these, we must not forget our grandmother's solution to every problem- turmeric, a one step winter wellness solution. Consume warm milk with a pinch of turmeric and save your body from excessive cold. With these, try and consume a Sattvic diet on a regular basis, as they are light, easily digestible and soothing.
5. Pamper Yourself With Natural Oil Massages:
A good massage is capable of de-stressing and boosting your immune system. Massages improve the blood circulation in the body and banishes the winter depression by providing your body with warmth and improving the flow of oxygen around the body.
These were some of the winter wellness tips to avoid or reduce your winter blues and encourage a healthy lifestyle during these chilly days. The healthy winter food discussed above is one of the best ways to keep yourself active and warm during this season.
Nimba Nature Cure is one of the best wellness retreats in India which helps rejuvenate the body and improve the immune system. This is the perfect time of the year to take the maximum benefits of naturopathy, and keep your body healthy and flexible with amazing diet plans, massages, therapies and much more.
With an amazing bundle of naturopathy, ayurveda, yoga & meditation, physiotherapy and special therapies, Nimba awaits your presence.